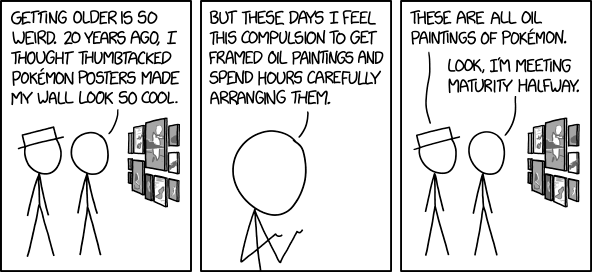 Title text: At first, I moved from pokémon posters to regular oil paintings, but then these really grumpy and unreasonable detectives from the Louvre showed up and took them all. They wouldn't even give me back my thumbtacks!
Happy Intersection Day!
While i never had pokemon posters, i can relate. I, too, got more careful and prudent in the placing and selection of wall-art. It hasn't quite advanced to oil paintings yet, though.