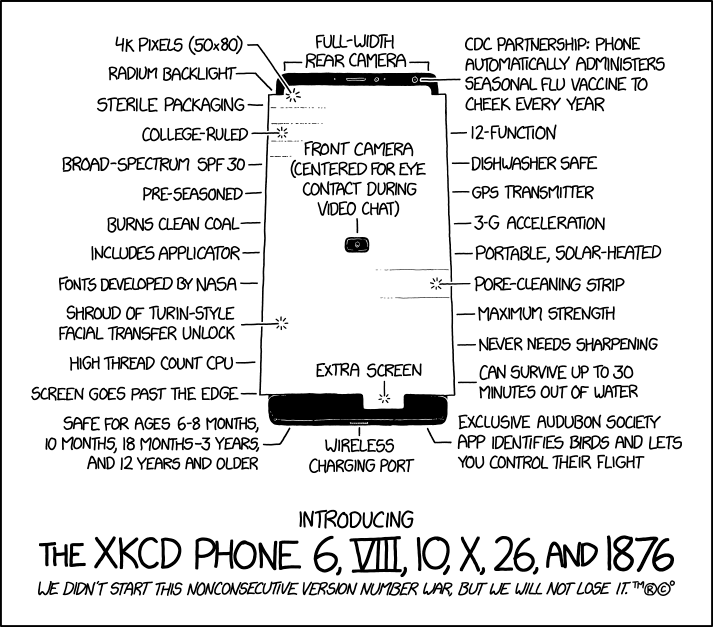 Title Text: We understand your privacy concerns; be assured that our phones will never store or transmit images of your face.
Finally, a phone that addresses the whole annoying eye contact thing.
Hey, why is there this dark spot in the center of every video I watch on my phone?
Seriously though, I do long for a day when there's some kind of temporarily transparent section of the screen we can hide the front facing camera behind so that we can finally address that eye contact problem. It's just so weird seeing someone always looking off the the side when talking to you and really awkward being kind and addressing the camera directly instead of the screen.
And then something that displays as well as the rest of the screen in other situations.