[sarcasm]
Good point... this thread should be deleted because the OP didn't add a link to the comic!
[/sarcasm]
For the record, it's: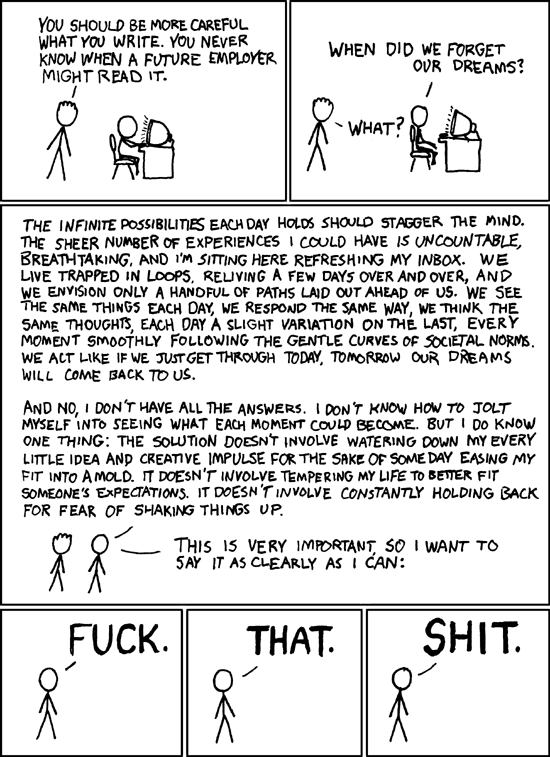 The archive can be accessed from the top-left of the homepage, ShadowLurker.
And conveniently, this comic relates fairly closely to how I feel right now. I keep thinking of times past, regretting all those little decisions that I should've considered a little more, and thinking about all the great things that could've happened to me right now... missing a chance is never a good idea.
I hereby vow to make as much of my life as possible, starting (and continuing) with the here and now. Yeah, look to the future, but remember that the future has a past, too.
EDIT'd to add sarcasm tags...