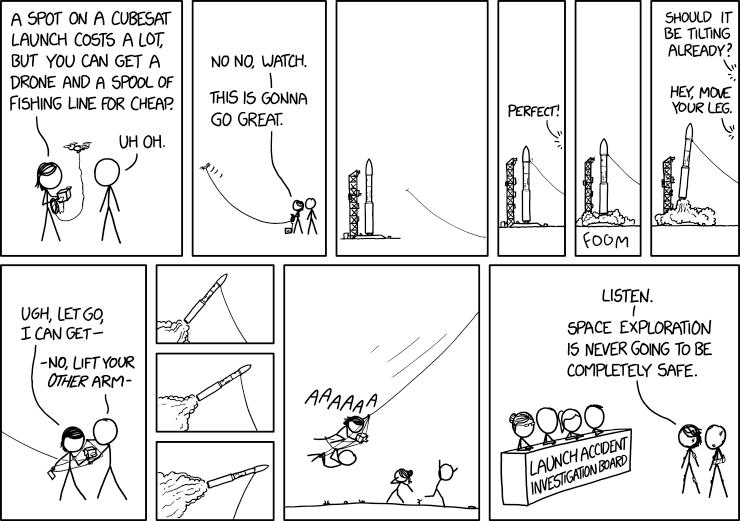 Title text: "Luckily, the damages were partly offset by the prize money we got from accidentally winning the nearby water skiing championship tournament."
Laughing my ass off, but ... Two people lifted at rocket launch acceleration (3 gees?) by a fishing line? Do they make 1000 pound test fishing line? Wouldn't it simply cut Cueball and Megan(?) to ribbons?
I can imagine an especially grisly "alt xkcd" image. I should get professional help.