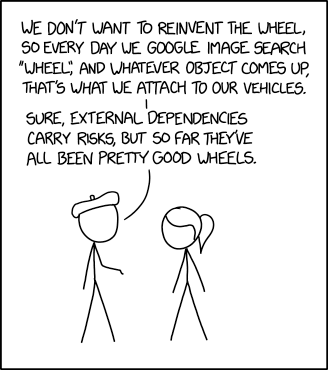 Title text: Right now it's a bicycle wheel, so we've had to move to lighter vehicles, but the reduced overhead is worth it. There was one week when a wheel of cheese got dangerously close to the first page, though.
Wheels are easy enough to implement yourself.
If you simply make a two dimensional disk, your storage requirements are minimal and there is only one edge case sharp enough to worry about.