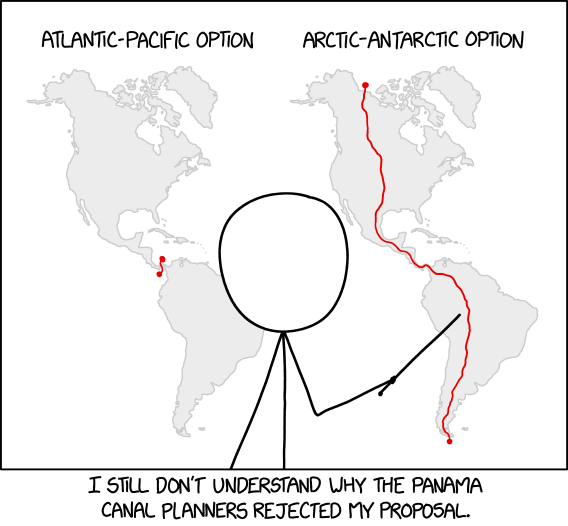 title text: "Once they selected the other proposal, we could have kept shopping ours around, but we would had to modify it include an aqueduct over their canal, which would be totally unreasonable."
They also rejected my proposal, for a tunnel UNDER the isthmus, with locks descending from sea level to the caverns below. If we go deep enough, the tunnel can be extended circumferentially around the entire planet, with additional locks under North and South America (a straight line in approximately the same direction as the comic's route), and continuing over the poles to Asia. Keep in mind that the above-sea-level isthmus canal runs from NNW to SSE from Atlantic to Pacific.
All the traffic in the cavern canal must run in the same direction, of course. There will be heated debates between the clockwisers and the counterclockwisers.