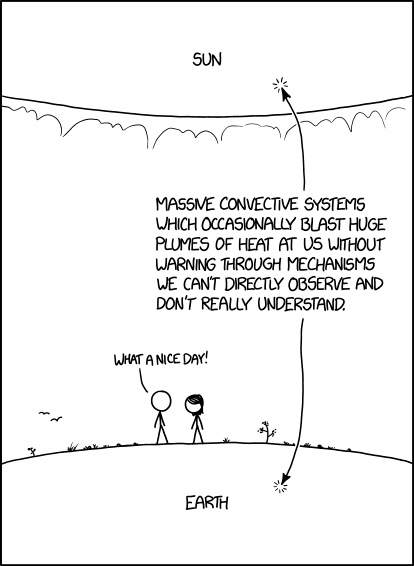 https://xkcd.com/2004/
Alt Text: "But we don't need to worry about the boiling masses sandwiching the thin layer in which we live, since we're so fragile and short-lived that it's unlikely to kill us before something else does! Wait, why doesn't that sound reassuring?"
There was that episode of "Super Friends" on the '70s where the bad guys shot a rocket to the Sun in order to make a sun flare heading to the "justice hall" and destroy the Super Friends, why didn't they build a volcano instead? A lot easier. Those bad guys...
And yes, I'm old. And yes, cartoons from the '70s were weird.