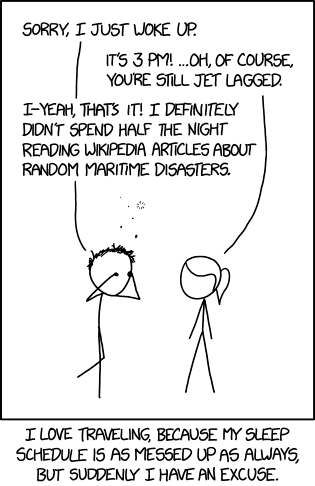 Title text:
I had some important research to do on proposed interstellar space missions, basketball statistics, canceled skyscrapers, and every article linked from "Women in warfare and the military in the 19th century."
This is indeed good news. It means I have a jet! Or the web. One or the other.
Yeah, typoed the title...